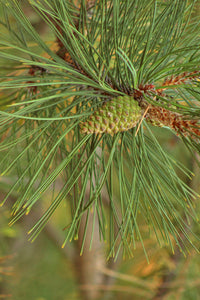 KREAMY SOAPS
Love how smooth and clean my skin feels after‼️
Soap for life
A great soap! Our family has used this for several years and we wouldn't use any other. It prevents "winter itch", helps with rashes and gives a great over all cleanliness. I highly recommend this product!
Favorite soap
I've been using pine tar soap for 10 years. Wonderful for eczema, feminine itch and balances oils. If you are dry it hydrates and if you're oily, it neutralizes your skin! Wouldn't be without it. Most importantly it has a wonderful campfire fragrance. If you aren't fond of that odor, you walk away from it once you are out of the shower🙏🏻❤️
This soap is all you will ever need…
A high end boutique was selling this 10 yrs ago in La Jolla and stumbled upon it. She said she couldn't make one better and with that review, I bought my first bar. Years later I figured out I could buy direct… I haven't used anything else since… I'm 52 and my complexion is flawless… my young teenager is now using and she is the only one in her class that has clear skin. I've used everything from extremely expensive cleansers to the African soaps… and nothing will ever beat this one. I'm so thankful and hope you never go out of business!
In the Pantheon
Brett's Pine Tar Olive Bar is easily a lifetime "top 5" soap. Arguably a masculine scent (though we wade into these descriptive waters with trepidation these days!), pine tar is earthy, smoky and grounding, evocative of a campfire -- or maybe the way your clothes smell the day after. The scent is pleasantly persistent through the day, and as such I especially like it as a shampoo, for which it is beautifully suited. This soap will not be for everyone, but if you get it, you got it!