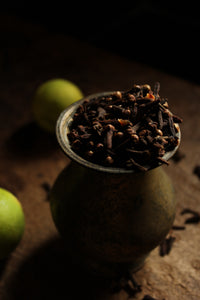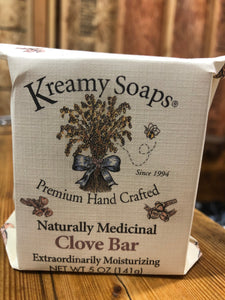 Makes me smile
I love using this bar. The scent brings a smile to my face. The hint of cinnamon rounds out the clove, reminding me of warmth, spice, and joy.
My new favorite
I used to use more refreshing natural scents like pine or ocean and switched it up on a dime to kreamy soaps clove for something stronger and heavier and I love it so much. The scent is rich, strong, and cozy. Not to mention the quality of the soap, as this is my kreamy soaps bar. It's just great and I love it and I can't wait to have more.
Surprising
It is surprising how often I reach for my clove bar. Brett's clove is clean, spicy, and invigorating, and it's a nice break from the "sweeter" scents I also enjoy. If you see "clove" and think, "too strong," please think again. I think you will also be surprised by this beautiful soap.