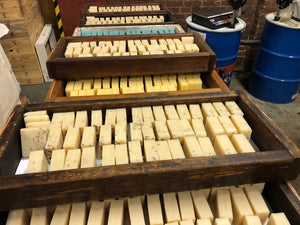 My favorite Kreamy Soap
Love the rich lavender scent and of course the Kreaminess!
Delicious
Love the smell and the rich, creamy feel of the soap each and every time we use it.
New favorite soap
I really like every scent that I've tried…anything with lavender…oatmeal and honey…linden blossom, lilac and others. Kreamy has a phenomenal selection so it'll take a while to try them all. Makes a wonderful gift…love the natural wrapping.
Phenomenal!!!
I absolutely love, love, love Kreamy Soaps. Gardenia has always been my favorite smell and these soaps smell like a bouquet of natural flowers. I also got lavender and lilac. They also are so moisturizing and genitalia that I used bar soap for the first time on my face. Looking forward to seeing how long they last. Great value! Great customer service. I even received a handwritten thank you. 😊