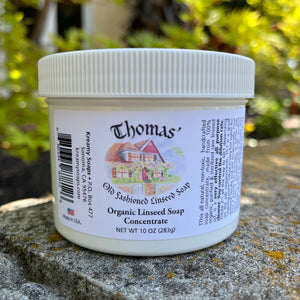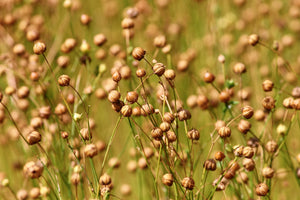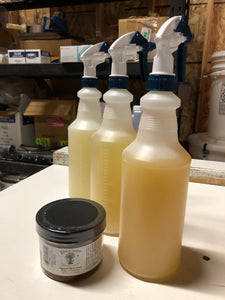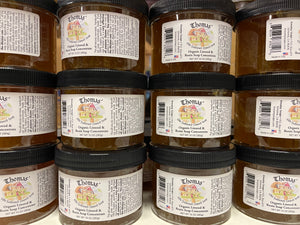 Good stuff!
We have a real linoleum in our kitchen that started looking dull after three years of mopping with just water. This soap mixed with water immediately brought back the sheen and cleaned it beautifully. To top it off, my hands didn't feel stripped after mopping, but rather moisturized! I got this originally for a linseed painting project but I will be using this soap for many other things. Fantastic customer service and quick shipping from Kreamy Soaps. Needless to say, I will be back for more.
Thomas' Old Fashion Linseed Soap Concentrate worked many wonders!
I have used Thomas' Old Fashion Linseed Soap to clean white PVC fencing, painted aluminum exterior window & door trim, weathered teak outdoor furniture, a vintage martin birdhouse and more...it's terrific.
The best!
Works great on all surfaces and keep wood looking new!
Brush Cleaner
This linseed oil soap effectively cleans oil paint from natural hair brushes. Thanks to Kreamy Soaps for providing this product.